Los Angeles—JMBM's Land Use Group is pleased to announce that three partners in the practice were recognized by Best Lawyers in America® for Land Use and Zoning Law. Department Chairman Benjamin M. Reznik was included on the Best Lawyers in America list for 2023, and partners Neill E. Brower and Daniel F. Freedman were recognized as "Ones to Watch."
Best Lawyers in America is based on a comprehensive peer-review survey in which tens of thousands of top lawyers evaluate the legal abilities of other lawyers within their practice areas. The "Ones to Watch" list recognizes lawyers earlier in their careers who have achieved outstanding professional excellence.
Ben Reznik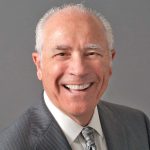 has been recognized by numerous publications for his representation of real estate developers; he was described by CurbedLA as "the most powerful lobbyist in LA." He has been lead counsel in high-profile projects for clients including G.H. Palmer, Kilroy, Candy & Candy, Hackman Capital Partners, and Hankey Capital, and leads a group of distinguished attorneys specializing in state regulations, air emissions, energy, licensing, and government contracts.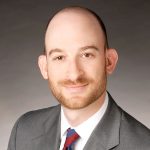 Neill Brower's expertise includes a range of land use laws and regulations, from local planning and zoning, to compliance with state laws such as CEQA and NEPA. He has extensive experience working with local jurisdictions and state, regional and federal agencies to obtain regulatory approvals.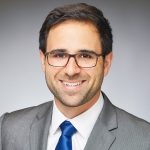 Dan Freedman has more than a decade of experience assisting and advising on residential, industrial, commercial and mixed-use developments, and his practice emphasizes municipal and land use law. He represents clients on related civil litigation matters in both state and federal courts, and is an experienced lobbyist on local, state, and federal matters.
This year's edition of the Best Lawyers in America included 27 attorneys across all three JMBM offices, in a variety of practices. The "Ones to Watch" list included 11 JMBM attorneys.
About Best Lawyers in America®
Best Lawyers in America® is the oldest peer-review publication in the legal profession. A listing in Best Lawyers is widely regarded by both clients and legal professionals as a significant honor, conferred on a lawyer by his or her peers. For more than three decades, Best Lawyers lists have earned the respect of the profession, the media, and the public.
About JMBM's Government, Land Use, Environment and Energy Department
JMBM's government, land use, environment, and energy lawyers represent a wide range of industries, businesses, trade groups and individuals before every level of government, and in litigation. We routinely advocate for our clients' interests before the myriad of regulatory authorities, administrative agencies and elected bodies that govern business and development activities. We process zoning & land use entitlements from beginning to end, and if necessary, defend the project in court litigation.