Ben Reznik
Vanity Fair reporter Michael Shnayerson recently visited the Los Angeles hillside neighborhood of Benedict Canyon to report on a proposed residential project by JMBM client Prince Abdulaziz bin Abdullah bin Abdulaziz al-Saud, Deputy Foreign Minister of Saudi Arabia. Shnayerson's article, There Goes the Neighborhood, includes interviews with some of the property's high profile neighbors and sheds light on what is really driving the opposition.
Tower Lane Properties, Inc., the prince's entity seeking to build the project, has reached out to the surrounding community, heard the community's issues and concerns, and has come forward with new, revised plans that reduce the project's size and significantly reduce project-related truck traffic. Tower Lane Properties, Inc. is committed to maintaining an open and ongoing dialogue with area neighbors to ensure that this residential development on private property can move forward.

The piece also details the flimsy legal arguments being made by city officials as they attempt to derail this residential project – a project that will create new construction jobs and generate millions of dollars in building fees and tax revenue to the City of Los Angeles.
I'll be providing you with additional updates on this issue as it moves forward. In the meantime, I encourage you to read the Vanity Fair piece for yourself: There Goes the Neighborhood.
---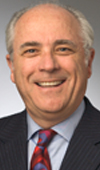 Ben Reznik is the founder and chair of the Government, Land Use, Environment and Energy Department at Jeffer Mangels Butler & Mitchell LLP. Ben's practice emphasizes real estate development entitlements, zoning and environmental issues. He appears regularly before planning commissions, city councils and other governmental boards and agencies, as well as the courts. Ben and his work have been featured in the Los Angeles Times and the Los Angeles Business Journal, and he has been included in the Los Angeles Daily Journal as one of California's "Top 100" lawyers. Ben leads a group of distinguished attorneys whose work has resulted in JMBM's inclusion in the U.S. News & World Report / Best Lawyers® list of Best Law Firms (2011-2012) with a National First-Tier Ranking and a Metropolitan First-Tier Ranking (Los Angeles) in the area of Land Use and Zoning Law. Contact Ben at BMR@jmbm.com or 310.201.3572.